Sign up for the Kneekeeper Pilot Study for a Chance to Win an Amazon Gift Card
Early Adopter Pilot Study
Introduction
The prevalence of anterior cruciate ligament (ACL) injuries is well-documented, with over 150,000 ACL injuries occurring per year and an annual cost of roughly two billion dollars. One demographic especially predisposed to these injuries is youth athletes. That most ACL injuries are non-contact suggests that these injuries have more to do with a lack of motor control than anatomical dysfunction. This notion is supported by the literature, where it was shown that prophylactic neuromotor retraining exercises decreased the risk of ACL injuries by up to 70%.
Product
With these facts in mind, we created Kneekeeper, a mobile application that aims to decrease the prevalence of knee injuries by guiding users through a personalized program of neuromuscular exercises. With targeted assessments to determine the user's unique weaknesses, Kneekeeper will provide a personalized plan to help the athlete increase their durability, improve their performance, and keep them on the court or field.
Study
To assist the Kneekeeper Team to make targeted improvements to the product, Kneekeeper is inviting selected early adopters to participate in a pilot study. In this study, volunteers will have the opportunity to use Kneekeeper for three weeks and be entered in a drawing to win one of three $100 Amazon gift cards. To participate, volunteers are asked to do the following:
Step 1
Sign up using the form at the top of this page. You will receive a welcome email upon successful registration.
Step 2
Using the link in the welcome email, download Kneekeeper onto your mobile device and create a new account using the same email you used to sign up.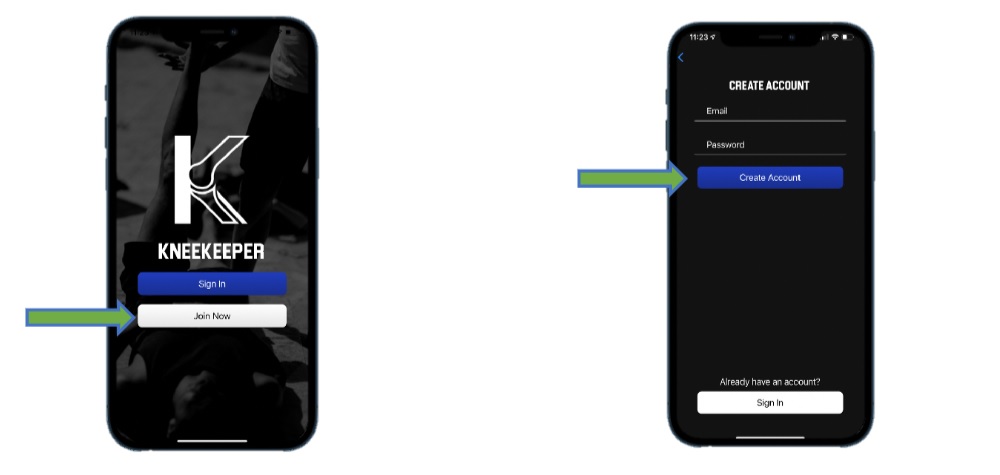 Step 3
Complete your initial assessment. This will allow the app to generate a personalized workout program. If you feel any pain during the assessment, please discontinue use and contact us at support@kneekeeper.tech.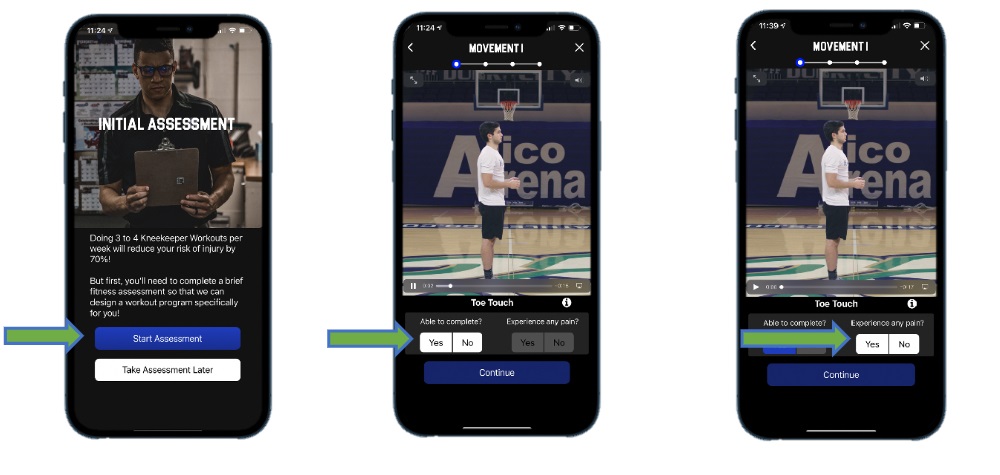 Step 4
Once you submit your assessment, Kneekeeper will generate your personalized workout plan. Your first workout will be automatically scheduled to start the day that you complete your assessment. Future workouts are scheduled every other day. We strongly encourage you to stick to this workout schedule, but we have included a tool if you need to reschedule workouts for a more convenient time.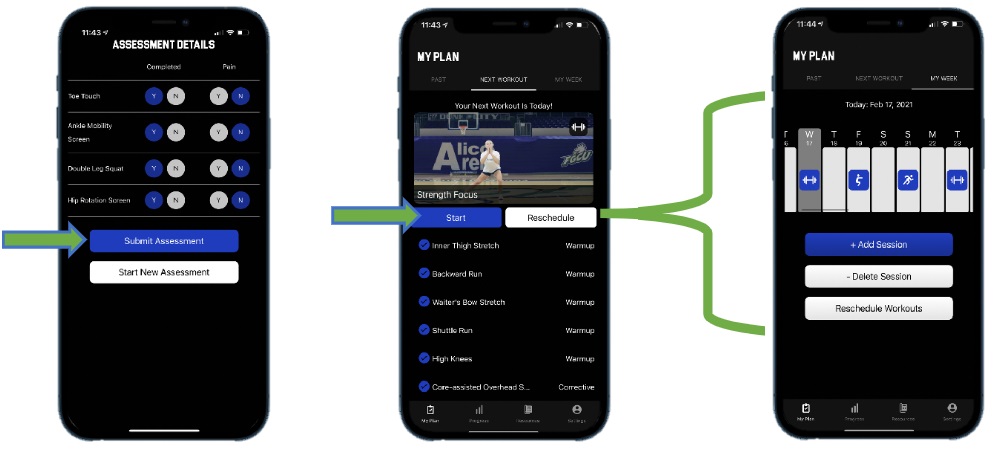 Step 5
Continue using Kneekeeper completing your scheduled workouts for a period of 3 weeks (approximately 10 workouts). At the end of each week, we will email you a brief survey about how you are enjoying the app so far.
Incentivization
As a thank you for your willingness to participate in our pilot study, Kneekeeper will be giving away three $100 Amazon gift cards. All participants who sign up for the app and successfully complete the emailed surveys will be eligible for the drawing. Winners will be notified via email at the conclusion of the study.
Support
Thank you for being an early adopter for Kneekeeper! If you have any questions, comments, or concerns please email support@kneekeeper.tech. We hope you enjoy Kneekeeper!